If you follow trends in healthy eating, then you may have heard the buzz about the recently popularity of the Mediterranean diet. The Mediterranean diet offers a plan for healthy eating that is based on the traditional food and drink of countries near the Mediterranean, such as Greece.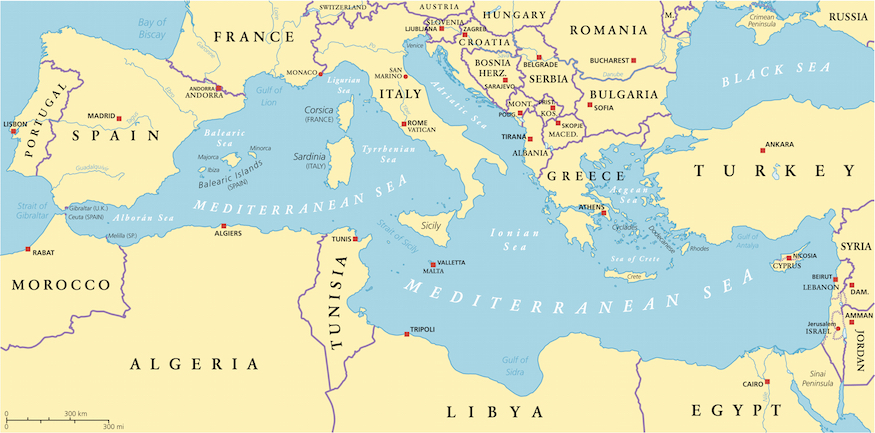 Preparing delicious, healthy food and spending quality time with family are concepts that are central to the culture of the Mediterranean people. The diet encourages a social eating experience, characterized by the consumption of red wine, nuts, and whole grains, as well as the thoughtful substitution of healthy oils instead of fats.
Seniors can benefit positively from the food choices associated with a Mediterranean diet, as well as the cultural emphasis on enjoying meals with friends and family.
What are the health benefits of a Mediterranean Diet?
Following a new diet can have some unexpected outcomes regardless of your age, however; the  Mediterranean diet relies on foods that are safe and heart-healthy for all ages.
According to the Mayo Clinic, research has also shown how the traditional Mediterranean diet reduces the risk of heart disease: "Through an analysis of more than 1.5 million healthy adults, following the Mediterranean diet was associated with reduced risks of death from heart disease, cancer, as well as reduced incidence of Parkinsons and Alzheimers diseases."
Keep in mind, there are more reasons to consider following a new diet beyond how good the food tastes.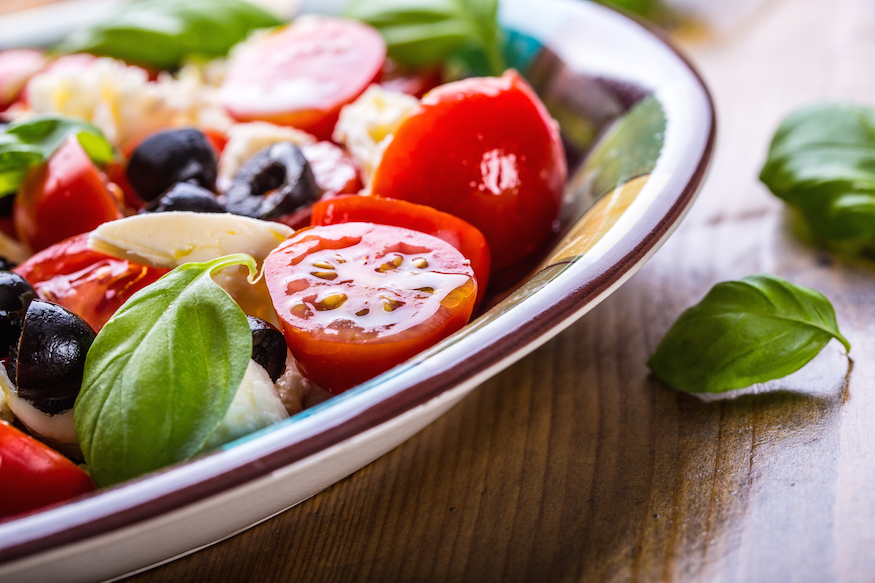 How to make the switch to a Mediterranean Diet?
Making the switch to a new diet may seem like a daunting task and can pose some health risks if not handled properly. With the Mediterranean diet, your meals don't have to become any less tastier and there is very low risk for seniors beyond avoiding existing food allergies. To follow a traditional Mediterranean diet, keep these tips in mind:
Find healthy alternatives, like olive oil, to replace the fats you are used to eating. Butter and margarine contains saturated fats and trans fats.
Substitute herbs and spices to flavor your foods and cut back on sodium intake (link)
Consume red meat only a few times a month
Make it a priority to consume fish and poultry twice a week.
Consider all of these recommendations along with a regular schedule of exercise or physical activity.
Consume more nuts and whole grains.
Ask a friend or family member to partake in the same diet to ensure your mutual success. Also, check out magazines like Good Housekeeping for some delicious Mediterranean recipe ideas that will keep you on the right track.
Are you or a loved one in need of home health care services? Our Certified Nursing Assistants (CNAs) provide assistance with activities of daily living, Alzheimer's & Dementia care, grooming, and meal preparation as well as serving as a reliable companion. Contact us today to learn more!